Real Estate in Arlberg
Lech am Arlberg - Oberlech - Zurs - Zug - St. Anton
Real Estate in Arlberg was in great popularity at all times among the European and foreign citizens.

"AUSTRIA-PARTNER Real Estate group" specializing in first-class Austrian Real Estate, offers properties for any choice throughout the Arlberg region - private residences, villas, picturesque chalets, exclusive apartments, and also commercial and bussiness real estate - Hotels, Pensions, Guest-Houses and Apart-Houses in the most popular and prestigious ski resort of Austria.

Our first-class service provided by our reliable and professional partners of Vorarlberg - the best lawyers and attorneys will accompany you all way of the deal, and the most respected and well-known architects perform the most sophisticated architectural requirements.

Properties in Lech am Arlberg, Apartments or Chalets in Zurs or Zug are extremely rare. Now you have a unique opportunity to have a Property in the best place of Arlberg.

Take your chance to own one of these unique real estates in Lech, Zürs, St Christof, St. Anton or Stuben!
Properties in Lech am Arlberg for sale
Find your property in Alberg
Why in Lech?
Lech am Arlberg is a mountain village and an exclusive ski resort in the Bludenz district in the Austrian state of Vorarlberg on the banks of the river Lech. In terms of both geography and history, Lech belongs to the Tannberg district...
Special Offer for sale
St. Anton am Arlberg - Tirol - Austria
Commercial Real Estate in Austria
Hotel - sale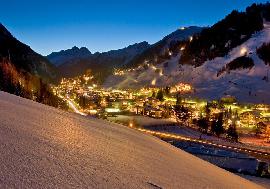 4 star Hotel in St. Anton am Arlberg